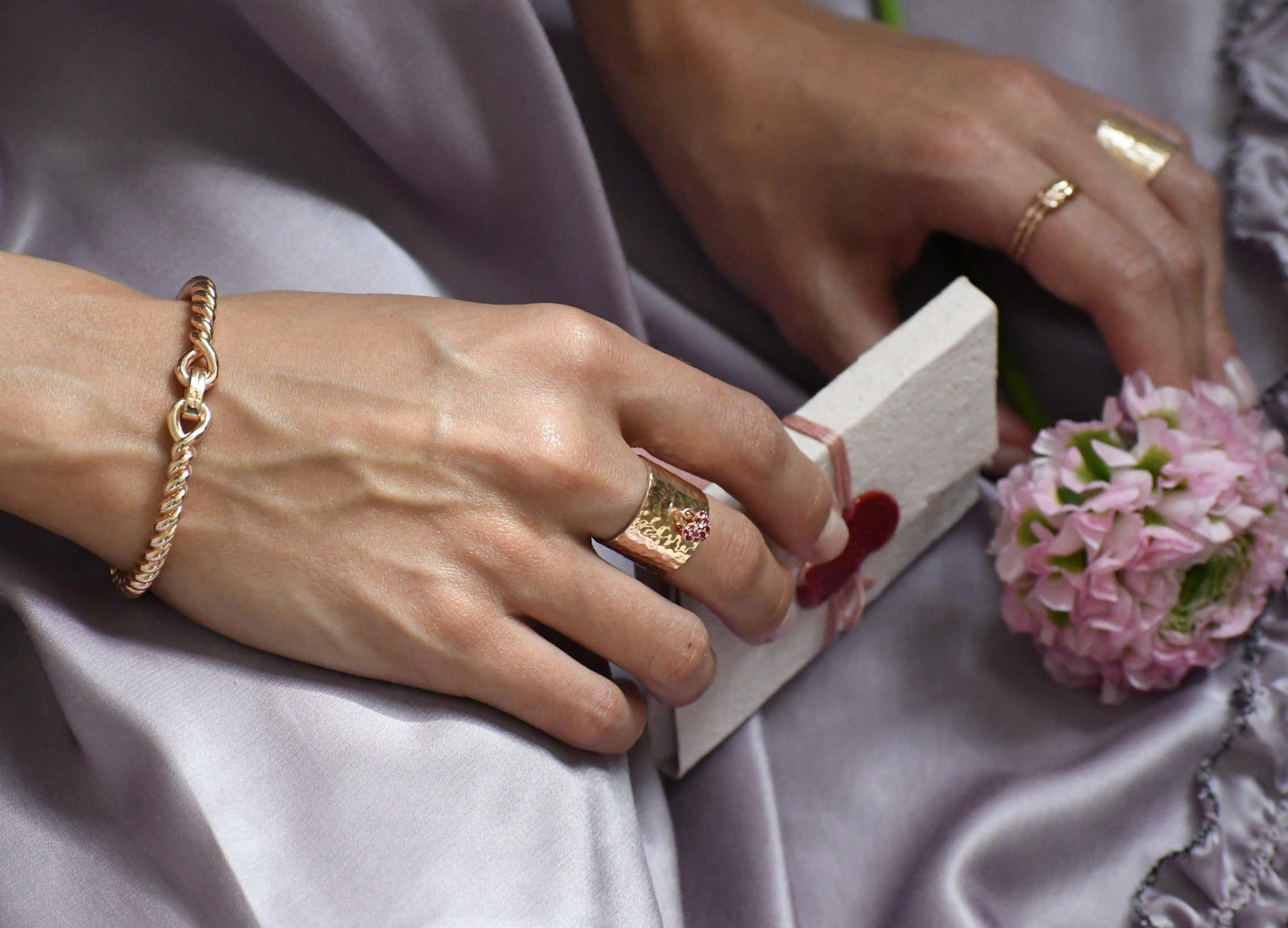 *Please note when shopping handcrafted gold or silver jewelry slight variations may occur due to artistry nature of the pieces.
Remove your jewelry during cleaning, swimming and exercising. 
Always apply perfumes, creams and hair care products before wearing. To clean, buff gently with a dry cloth. Store in a safe, dry place when not worn. Avoid letting your jewelry come into contact with harsh household chemicals like hairspray and chlorine, and make sure to store your jewelry in a safe dry place. Storing your pieces individually in soft pouches can help to avoid scuffs and scratches as well.
When cleaning your jewelry avoid using any soaps or products that has chemical composition. Simply use a cloth to polish gently. Make sure your polishing cloth is safe for gold and not too abrasive. Silver cleaning cloths may be too harsh on the gold layer and rough cloths can remove the gold prematurely. A polishing cloth may take a while, but don't rub too hard. If you don't have a polishing cloth, a soft, cotton cloth or towel may take off the tarnish, as well.
If over time your pieces do get tarnished you may want to take the pieces to a professional jeweler for a cleaning. A jeweler will have the tools of the trade to remove the tarnish safely. Your jewelry may be tarnishing more because you have already removed some of the gold, so a jeweler may need to take off the deteriorating layer of gold and re-plate and refinish the piece.
If you have any further questions about your JOA DIARY jewelry don't hesitate to reach out to info@joa-diary.com