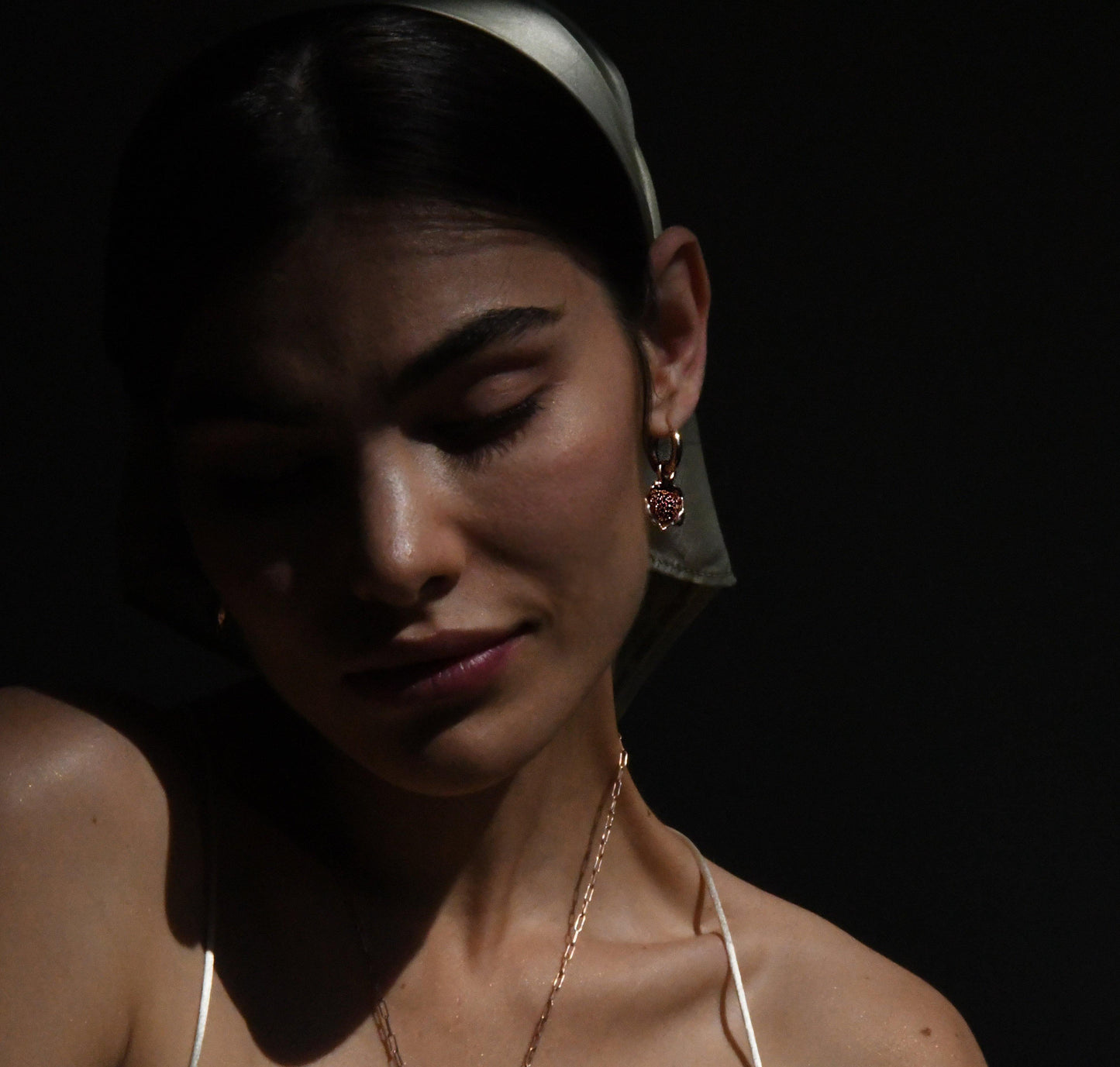 After a very long anticipation my "a m a n t i" jewelry collection is L I V E on the site. 
It is a small line of handcrafted 18kt rose gold vermeil jewelry with natural brilliant cut rubies and sapphires. It consists of earrings, & ear cuffs, pendant necklaces & a choker chain, bracelet, and rings. Made with l o v e and so much faith in the future. Rome, [where this collection is born] went under 3 lockdowns, while amanti was designed and crafted. I have to thank my goldsmith for all the hard work, passion for his craft, and dedication that went on developing these beautiful pieces with patience and compassion for our circumstances. Each piece produced has a special hand engraved note from the gold smith "handmade in Italy with love". 
"a m a n t i", translates as lovers from Italian. Originally, I was hoping to launch it for Valentine's day, but as pandemic had other plans for us all, it launched 2 months later and I have zero regrets. We don't need an occasion or a holiday to celebrate our loved ones, or even honoring ourselves. I have designed these pieces for women who are mothers, daughters, girlfriends, wives, sisters [and frankly no labels are needed] who will wear l o v e  in a jewelry form to remind them how special they are on a daily basis. Women's beauty is so vast and unique and it is my source of inspiration. I hope that it relates to each and everyone of you, and I hope that you see the passion and effort we put into it. 
The best part of this collection is that everything is eco-friendly - jewelry is made from luxe quality natural materials, such as gold and silver, and authentic gemstones which will last lifetime vs low end mass market products overwhelming the internet and harming environment; jewelry pouch is made from repurposed biodegradable silk, the envelope box packaging is made from handmade & hand dyed paper, the wax seal is natural, along with a cotton yarn. Lastly, the mailer it ships in is compostable. Perfection is unattainable, but I do strive to surprise each and one of you. 
Please reach out to us at info@joa-diary.com if you have any questions in regards to this collection or brand in general. 
With l o v e, 
J O A