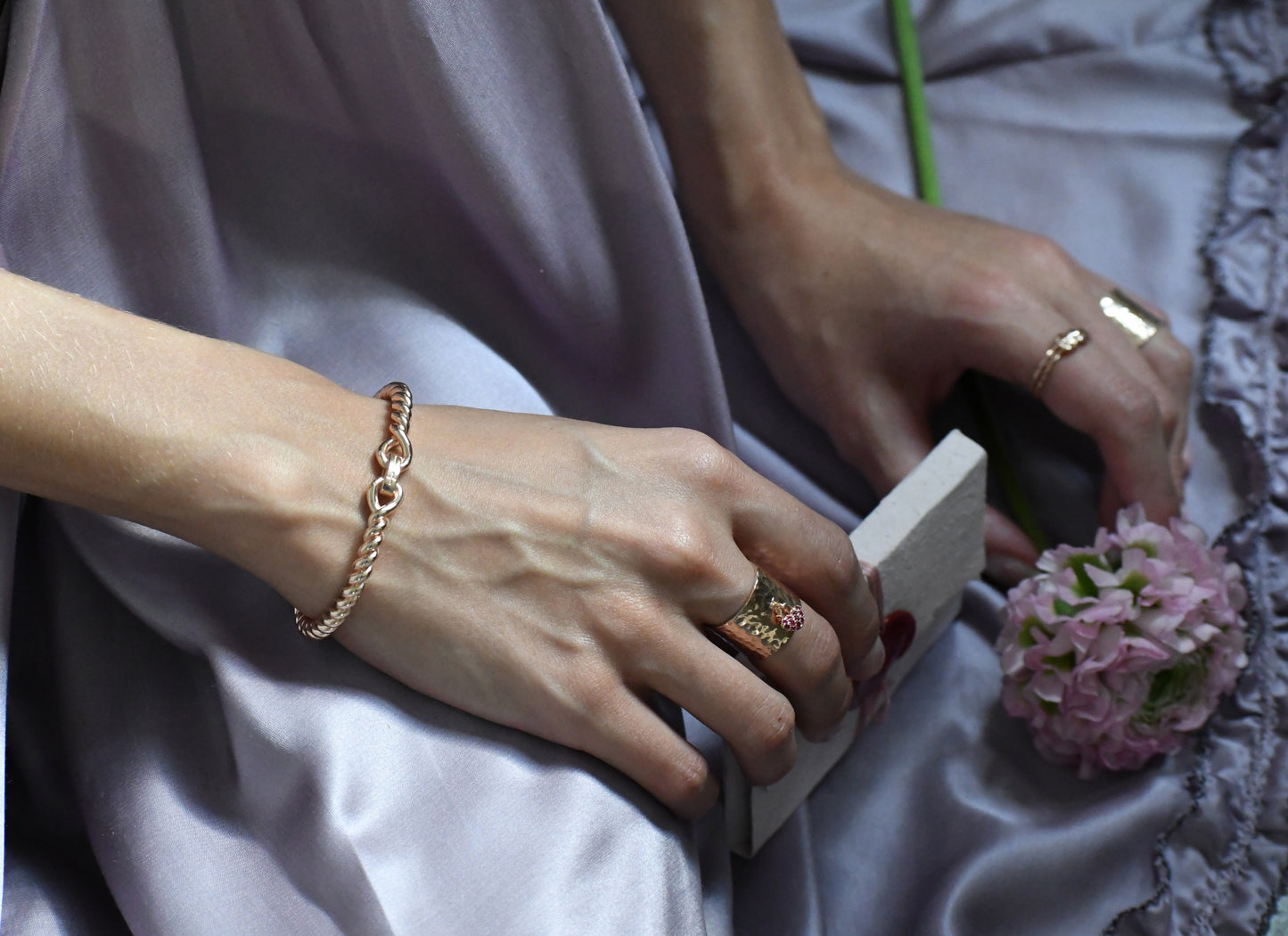 This year's Shopping Mantra is "Gifting with Purpose"

Even though I always try to put a lot of thought into giving presents that would evoke a smile, heartwarming feelings, or educate to better oneself. However, sometimes our busy lives prevent us from being able to express our love and care for our loved ones, in the most conscious way possible. 2021 has been a challenging year for many, myself included with the passing of my father, launching a new jewelry line, the big move, and much more... This is why I wanted to get ahead of Christmas shopping early. I have been researching small businesses that have similar values to mine. I want to support small mostly local brands that are truly unique, that promote artistry, ecological missions, those that give back, those that are health and wellness-oriented, the products that are here to heal us, to better us, to bring us together and more.
Naturally, I thought since I am doing all the research and shopping for my family, why not share it with my people, who would seek similar ways to gift.

By the way, did you know that gifting is one of five LOVE languages? Some people express love through receiving or doing the act of gifting to others. What's your love language? Gifting definitely, brings joy not only to the recipient but to the one who is giving. There is so much satisfaction and excitement in the process of finding special presents for the ones we love.
So here is my gift guide to you, my special humans. I curated a selection of 10 brands and products for you that I enjoy personally.

1. Selfishly I want to start with the JOA Diary Ruby Amanti capsule first. I call it wearable love, as it is inspired by love and love stories. These pieces are not made by machine, but entirely by the hands of an Italian goldsmith based in Rome. This collection is limited edition and will not be restocked once the items are sold out. So truthfully one of a kind gifts. The gemstones are 100% natural. As I mentioned in the previous blog post "ruby is said to stimulate the heart chakra and bring spiritual wisdom while shielding against psychic attacks." Who wouldn't benefit from a little heart-opening jewelry that shields against bad energy? :) So here are my favorite pieces perfect for gifting:
2. A certificate from Heather & Hearts who is a therapist, specializing in Hypnotherapy. I had several sessions with her, working on multiple areas of my life that I wanted to improve and reprogram my belief system. In this volatile time, we all need a little help to work on our inner traumas and heal on the individual level so we can together better the world we live in. I highly recommend you check out her programs on https://www.heatherandhearts.com as she is an expert in healing and educating you on how you can utilize mind hacking tools to become your best version. www.heatherandhearts.com
3. A book that inspired me to create and to be an artist. I highly recommend "Just Kids" by Patti Smith which was also gifted to me and I was so thrilled about this written love memoir tangled with a story of becoming an artist. Love the version with illustrations and images that were taken in real life. In my humble opinion, this is a cool gift. 
4. I love to gift and to be gifted natural plants that enhance our living and working spaces with their colors and beauty that cleans the air and brings positive energy to any space. I recently discovered Plant the Future store in Miami and fell in love with how fun they made the plants look and accent their organic form. Plant the future makes creative pots for its green live creatures. I was impressed with the amount of thought and design put into every piece they have displayed. If this gift isn't cool then I don't know what is. :) www.plantthefuture.com
5. Wellness, self-love, and self-care are finally at the top of our priority list. I learned about SEED probiotic brand and was impressed, how clean and well-researched this product is. With the pandemic changing our lives, I concluded that I want to invest in bettering myself and my family's health. I would love to gift these probiotics to my entire family. Did you know that your gut health is directly related to and responsible for our immune systems? Well, I did not and realized taking these supplements will reduce the risk of getting infected with cold viruses including covid. www.seed.com
6. Onto the beauty space and my favorite clean, organic line, called Li Organics. I have tried every single product they have in their online shop and can personally vouch for the quality and nourishment benefits I have received from using them. Li Organics is an organic skincare company based on integrating ancient Southeast Asian beauty practices and traditional methods of making skincare. They work with local skincare artisans in Malaysia where their products are handcrafted preserving unique and time-honored traditional methods. Check out their site for more on their story and products. www.liorganics.com
7. Another thing that brings light and joy to your home is a nice handmade natural candle. Today, there are millions of candle brands but I have trouble finding the ones that are of good quality, natural, and are gift-worthy until I discovered www.karoofficial.com an online DTC shop that offers truly unique work of art candles that you would not want to gift, but to keep for yourself :) They are limited edition hand poured into hand-crafted casts. Made in England using top-quality sustainably sourced ingredients. Made from soy wax, free from paraffin, parabens, and phthalates. 
8. If you love art, culture, fashion, beauty, and most importantly care about sustainability for the world we live in then you must appreciate home decor that is beautiful yet ethical. Home design is my hobby. If I could have any budget I could go wild on August Sage online shop. www.augustussage.com. It is a local business, based in Texas, that not only has the most unique artisanal home accents that will make your nest stand out, but all the items curated by the site are handmade, eco-friendly that support a cause. If anyone wants to gift me something for the Holidays, please brows there. My new apt still missing some love. :))) #thankyou
9. Paris, www.memoparis.com, a luxury perfume house inspired by destinations and love stories. We have something in common there. But more importantly, the scents are so unique and special, that you will never want to buy any other disposable perfumes, that smell like any other scent on the market. Sure, it's a little pricey, but in my opinion so worth it. I'm pro individuality and staying true to myself. This is why I am so obsessed with this line. I used to change perfumes all the time, realizing that someone else has the same, or developing an allergic reaction to inexpensive components. The packaging that some of these mass-market products come in is wasteful. Memo bottles and packaging are like a work of art. And I love the story behind every single scent they have produced. I already had 2 of their products, and it lasts so long. A little spray goes a long way if it's made right. So excited to shop there in the future. I found my perfumery for life. #loyalcustomer
10. Last but not least is a fashion brand on my list. www.janessaleone.com makes beautiful limited-edition handmade hats. These accessories are meant to last. I love good mission goals "Our mission is to build a business that enriches the lives of our employees, artisans, the customers we serve, the communities we are a part of, and the world in which we live. In doing so, we are guided by the principle of conscious consumption. By challenging the current narrative around environmental impact and raising the collective standard on sustainability, we aim to narrow the intention-action gap often seen within the fashion industry." Love their design aesthetic, tasteful and beautiful. Can't go wrong with a gift from Janessa Leone.